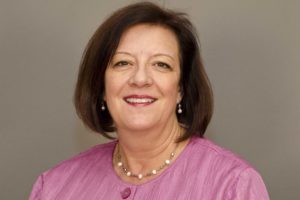 Lynn Hupp has over 25 years' experience in association management. She has held multiple roles, including administration, meeting and event planning, marketing and publishing. She currently serves as the Executive Director for the Florida Court Reporters Association, the Association of Physician Assistants in Oncology, the National Association of Locum Tenens Organizations, Florida Association of Self Insureds, and the Literacy Research Association.
Lynn graduated from Clemson University with a BS in Sociology and double minor in Music and French. After graduation, she moved to Orlando and began her career in association management as an administrative assistant at the Florida Bankers Association. She worked for Kautter Wenhold Management Group from 1988 – 1998, and returned in June 2012. She served as Executive Director for the Florida Society of Massage Therapists Association for six years. She also spent time working in Orlando-area hotels as a convention services/catering manager.
Lynn is active in the Florida Society of Association Executives and currently serves on the Membership Committee. She served as President of the Central Florida Society of Association Executives in 2000 and 2001.