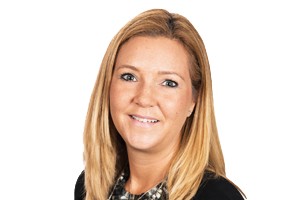 Melanie R. Dixon has over 15 years of senior-level nonprofit management experience focusing in operations, membership growth, leveraging human potential, increasing convention and publications revenue, and strengthening fiscal management. Working closely with volunteer Boards, Finance and Audit Committees, as well as Compensation Committees, she achieves tremendous success in bringing association operations and finances in alignment with commonly accepted business practices in the association community.
A graduate of UNC-Wilmington, with a B.A. in Communications Studies, Melanie went on to earn certifications from the Society for Human Resource Management as well as earning the Certified Association Executive (CAE) designation from the American Society of Association Executives and Center for Association Leadership.
As one of the youngest professionals to earn the CAE designation in 2004, Melanie remains an active member of the association community and regularly presents a training seminar as part of the CAE certification with ASAE/The Center. Melanie is also a Chief Examiner for the Malcolm Baldrige Award. A prestigious award presented by the President of the United States, the Baldrige Award recognizes organizations that achieve excellence in seven key areas including leadership, strategic planning, knowledge management, and results. As an Examiner, her role is to analyze and assess strengths, weaknesses, opportunities, and challenges for organizations and Fortune 500 companies.